Stannah downloads:
Lifts: Your Questions Answered
Simply fill out the form below to download your FREE copy!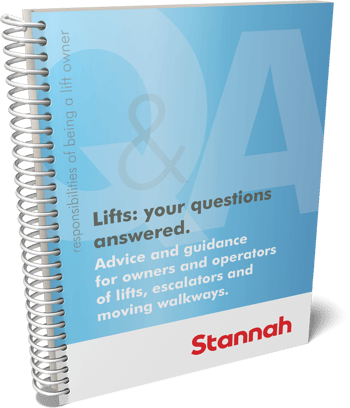 Lifts: Your Questions Answered offers you an extensive guide on:
Safety - your responsibilities
Statutes and guidelines
Refurbishment and modernisation
The latest version of this popular booklet answers the most frequently asked questions regarding responsibilities and regulations around lifts, escalators and moving walkways.
If you have any further questions on servicing then simply get in touch.
Download Your Copy